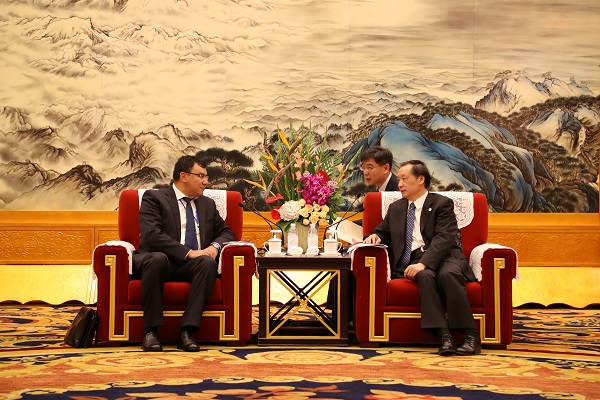 Li Jinzao, Chairman of China National Tourism Administration (CNTA), met with Aziz Abdukhakimov, Chairman of the State Committee for Tourism Development of the Republic of
Uzbekistan
, in Chengdu on September 12.
Li noted that China and Uzbekistan have deepened tourism cooperation in recent years. "Uzbekistan is an important country along the Belt and Road, and tourism cooperation between China and Uzbekistan enjoys a broad prospect under the framework of the Belt and Road Initiative. China is willing to strengthen tourism cooperation and exchanges with Uzbekistan and further increase the flow of tourists between the two countries", he said.
Abdukhakimov underlined the long-lasting friendship between China and Uzbekistan and abundant tourism resources in both countries. He promised that Uzbekistan will further improve tourism infrastructure and provide more convenient facilities and services for Chinese tourists.
Also present at the meeting were heads of relevant departments of CNTA and the Uzbek State Committee for Tourism Development.