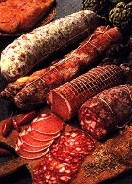 Viva! Viva spaghetti, pizza, tomatoes, olive oil, espresso coffee and cappuccino! But is this food all really Italian in origin The answer is of course no but even food products from other continents have been enhanced in a way only the Italians know. A thousand mouth watering dishes await the intrepid traveler, hundreds of gastronomy specialties, a host of truly tasty typical food products, and all kept very much alive by a modern agricultural system that is careful about preserving the traditional flavors and nutritional values.

Wholesomeness and freshness are the watchwords in all Italy's food specialties, in all of their countless variants, from the Piedmont's fondue in the north to Sicily's caponata in the south, from the risotto alla milanese to Campania's mozzarella cheese, from the Veneto's risi e bisi (sweet-peas and rice) to Rome's porchetta, from the trenette al pesto of the Ligurian coast to the Florentine steaks, to the lasagna of Emilia Romagna or the spaghetti alla chitarra of Abruzzo, not to mention the large variety of cheeses.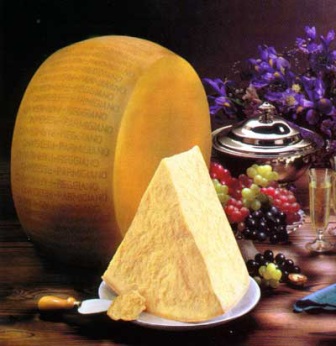 Another great reason for coming to Italy is therefore (and in many cases, indeed, simply is) the desire to taste Italian food cooking as the Italians really make it. So whether you're enticed by the food at one of the best-known restaurants in the cities famous for their gastronomy, or are quite happy to try the fare of the thousand small trattorie dotted around the country, you are sure not to be disappointed. Or, to try something slightly different, what about the family-run osterie (literally hostels) and ristoranti you can come across in the most characteristic parts of the historic centers They specialize in reinventing traditional dishes or rediscovering typical agricultural products such as spelt, barley, wheat, vegetables, and olive oil. The perfect way to delight your taste buds without adding to your waistline. To complement your meal perfectly you will want to order a good wine that is free from the chemical processes so much in use today. So relax and choose an Italian wine - again, the choice is broad, but always satisfying; the bright whites to go with white meats, the robust reds for red meats, and then there are the rosés, the sparkling wines, the fortified wines, the liqueurs and the grappas something to go with every stage of your meal, from an aperitivo at the beginning to a refreshing lemon or strawberry sorbet to round off a perfect evening.

In sum, never has there been a better time to eat and drink well in Italy, or, if you cannot get there, at least to cook food the Italian way at your home.