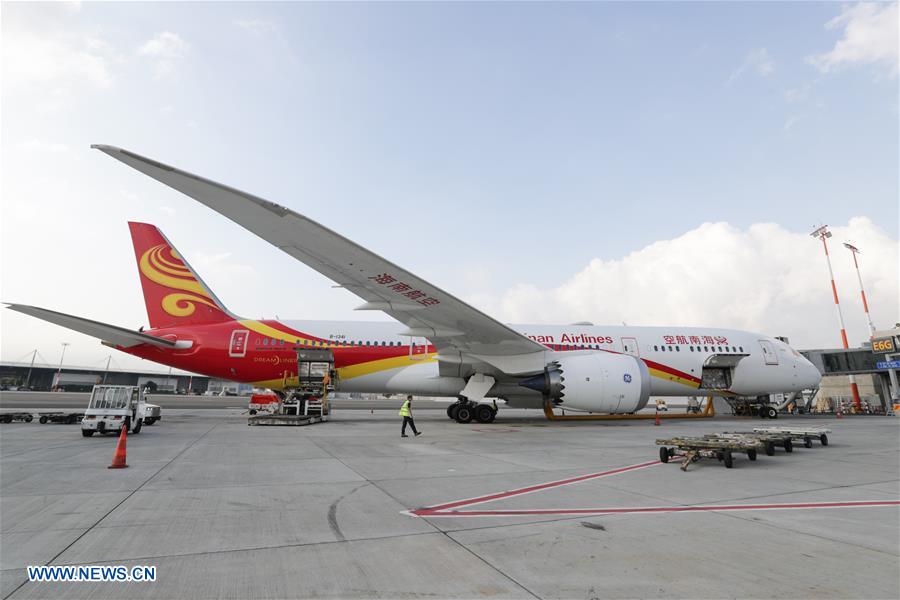 A new air route was launched Thursday between Guangzhou City in south China's Guangdong Province and Tel Aviv, Israel's second-largest city.
It is the first direct flight linking Guangzhou with Israel.
There will be three flights, run by Boeing 787 every week, cutting the travel time between the two cities to around 11 hours, according to the operator Hainan Airlines.
The company launched two air routes connecting Tel Aviv to Beijing and Shanghai in 2016 and 2017, respectively.
In the first five months of 2018, the number of passengers traveling between China and Israel reached 80,000, up almost 100 percent compared with the same period in 2016, according to Rao Zhiteng with the airline sales and marketing department. The number is expected to top 220,000 after the opening of the new route.