From April 7-11, a group of qualified tour operators took a fam trip to Sharjah, which would enhance the opportunity to increase bilateral tourism cooperation.
With the assistance from World Travel Online and
CBN Travel&MICE
, Sharjah Commerce and Tourism Development Authority (SCTDA) has partnered with Emirates to host the first 2018 Sharjah familiarization trip for the Chinese outbound travel market. From April 7-11, over 10 qualified tour operators from Henan and Ningxia Provinces were invited to visit amazing cultural and family-friendly attractions in Sharjah.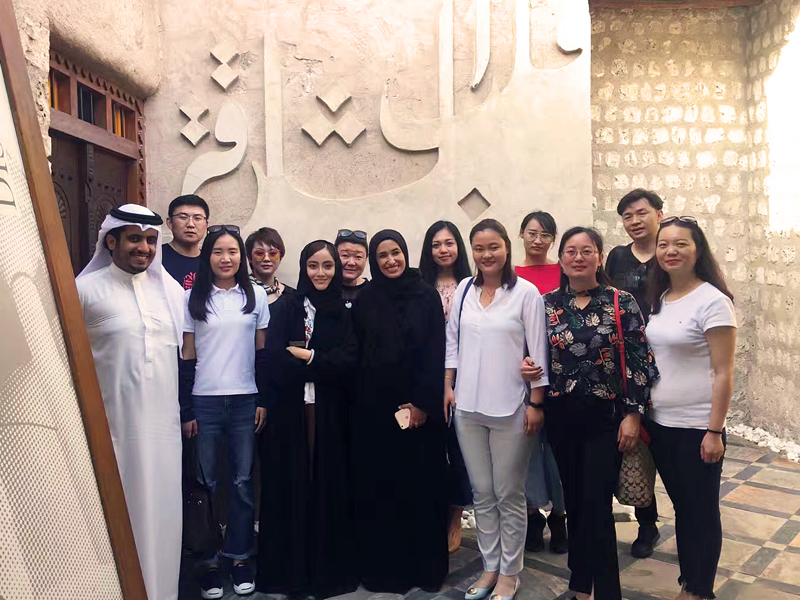 Group photo at Heart of Sharjah
During the 5-day trip, the group visited a number of museums, leisure attractions, and enjoyed some unique experience. In addition, the group also took site inspection to several starred hotels, which would be helpful for them to arrange accommodation for tourists in Sharjah.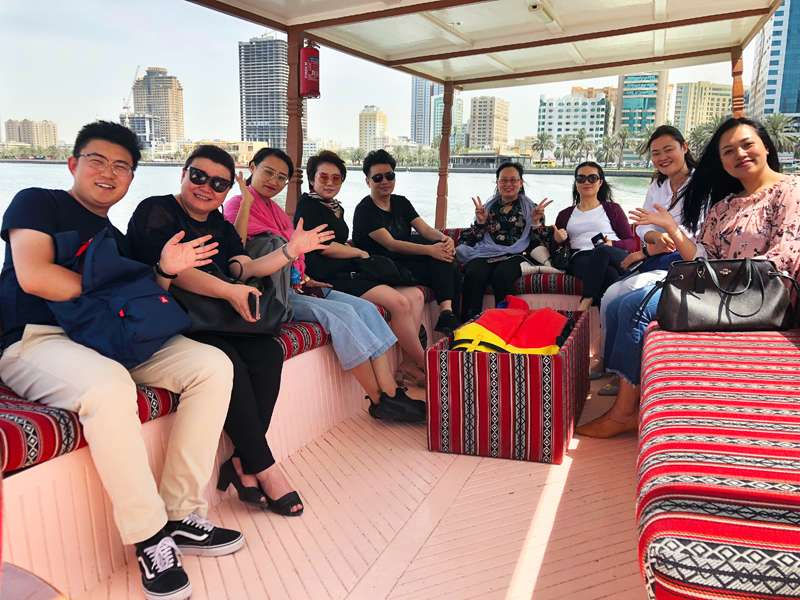 A laid-back leisure boat tour on Khalid Lagoon
What's more special, they participated in the annual Sharjah Heritage days, and witnessed some authentic performance. And this event left a deep impression on them, since it was a splendid showcase of the Sharjah tradition.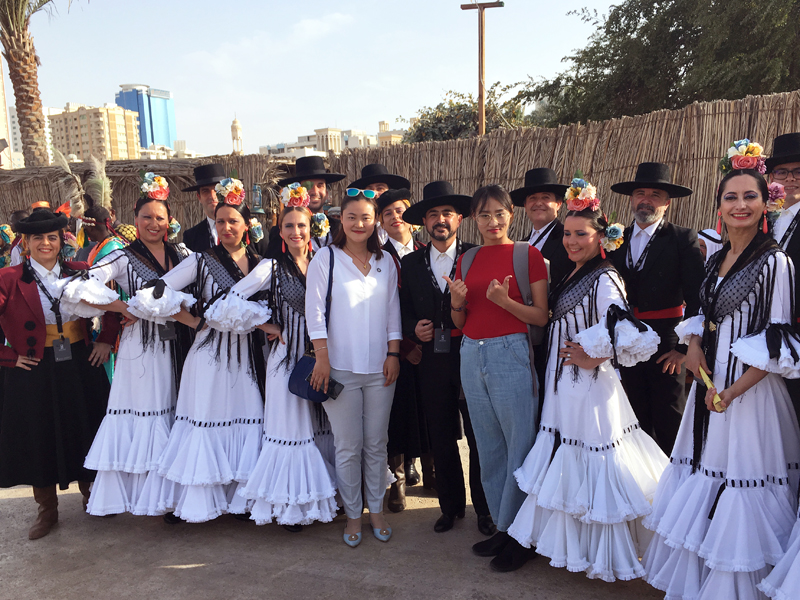 Group photo with performers on Sharjah Heritage Days
Ms Amber Gao, Head of Aisa Market from SCTDA said: "China is undisputedly the largest key market for the tourism industry in the world. Now we offer visa-free policy to Chinese visitors and it is believed to attract more and more tourists to come. We'll enhance the cooperation with Chinese tour operators to create more products to customized the need of Chinese tourists."
One of the tour operators of the trip commented: "The experience in Sharjah is amazing. Food is great, people are friendly, and we feel fresh air here. After we come back China, we can make our products better, and ensure a more wonderful tour for our guests. "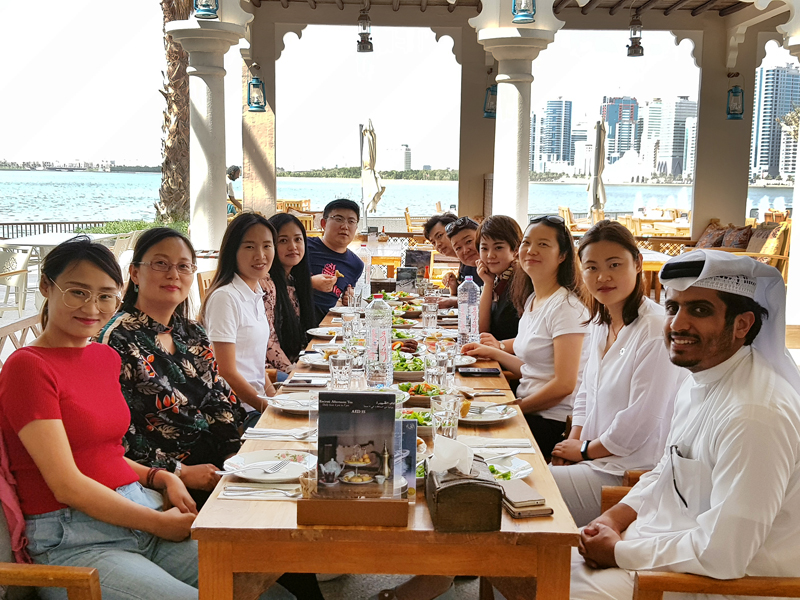 The Group had a meal in a restaurant at Al Majaz Waterfront
The Fam trip aimed to foster Chinese outbound travel market to Sharjah on the occasion of the newly launched visa-free policy for Chinese tourists, and to enhance the opportunity to increase bilateral tourism cooperation.
Last but not the least, SCTDA now is preparing for the upcoming ITB China in Shanghai, and will arrange workshops, roadshows and fam trip for Chinese tour operators in the later this year.