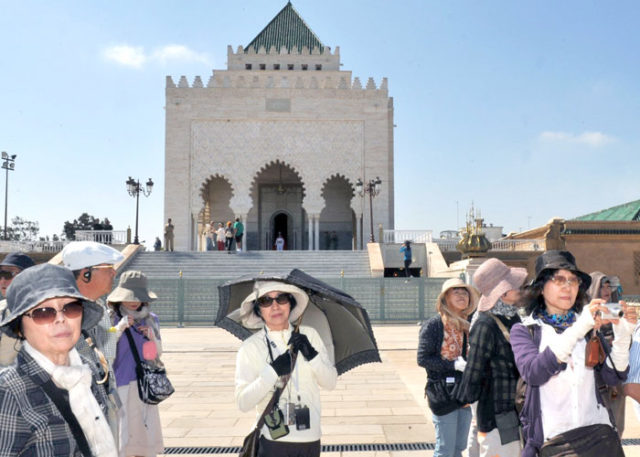 The summer season is always marked by a general dynamic of consumption; from travel and transport earnings to the
Moroccan
living abroad spendings, it is a major turbo for the Moroccan economy. But this year, growth seems particularly important, according to the Interbank Payment Center (CMI).
In July 2017, purchases by credit cards from merchants affiliated with the CMI increased by 38 percent compared to the same period last year. The center states that over MAD 2.8 billion have been settled by Moroccans and foreign tourists.
The CMI reported a sharp rise in credit cards spending made by Chinese tourists in Morocco, which increased by 900 percent during the first half 2017. The center explained that this rise came from the increase in the number of Chinese tourists visiting the kingdom since the abolition of visas for Chinese nationals.
The CMI, the only acquirer of payment transactions to accept Unionpay International (UPI) credit cards, confirmed through its figures the enthusiasm of Chinese tourists for shopping, catering, and hotel and leisure activities. The average basket of a Chinese tourist is MAD 2,100 per transaction, compared to MAD 1,500 for tourists carrying Visa and Mastercard credit card.
Purchases volume made by foreign credit cards also increased by 45 percent, according the CMI, confirming the improvement in tourist arrivals. The center adds that foreign tourists spend mainly in hotels, restaurants, and shopping.
Expenditure by Moroccan cards grew by 35 percent in volume and 46 percent in number of transactions, confirming the growth of household consumption, the continued increase in the use of credit cards, and the extension of the traders in all sectors of activity network, according to CIM.
During the first seven months of 2017, Moroccan card payments grew by 24.3 percent in volume and 34.2 percent in number, totaling MAD 17.7 billion.