Chinese Tour Operators and Ski Clubs Participating in Aspen International Fam Trip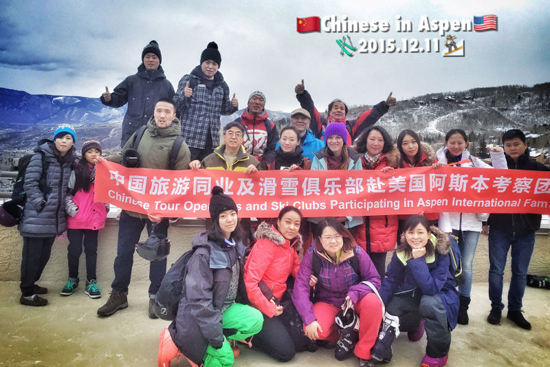 Selected Chinese tour operators and representatives from ski clubs
The Chinese tour operators and ski instructors and enthusiasts had the opportunity to not only experiencing the fantastic hospitality that local suppliers and international partners of ASC provided, they also enjoyed skiing or learnt to ski in all 4 key ski resorts i.e. Aspen, Buttermilk, Aspen Highland and Snowmass.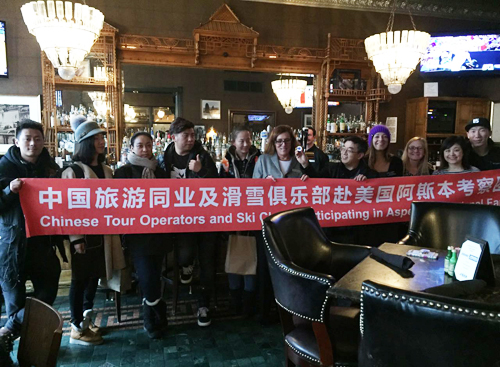 Chinese delegates visited the J Bar,
where many famous Western actors and stars frequented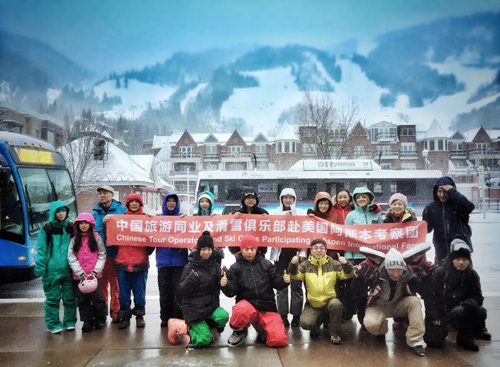 What a coincidence! Snow fell heavily on the day the delegates were meant to ski.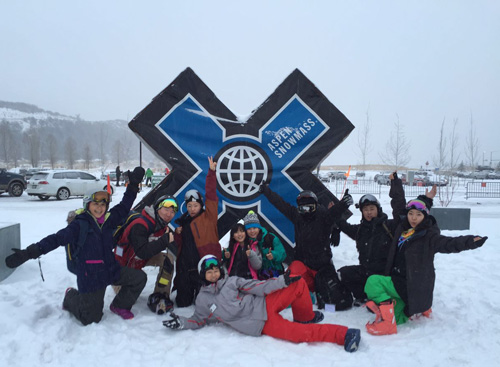 Chinese delegates went to Snowmass to experience the authentic American skiing in real snow
Chinese ski enthusiasts improved their skills with more experienced Aspen ski instructors
During the Grant Gatsby sending off party, Dr Wu on behalf of the Chinese and other delegates attending the Aspen International Fam spoke candidly about their good experience in Aspen and expressed sincere gratitude to the whole team at ASC for their thoughtful arrangements such as some Chinese breakfast items that ASPEN MEADOWS RESORT specially prepared for Chinese delegates.
On behalf of all Fam trip participants Dr Wu also praised the professionalism of the ski instructors who surely impressed all participants with not only their high skills but also their unique way of teaching non-skiers to learn ski quickly and effortlessly.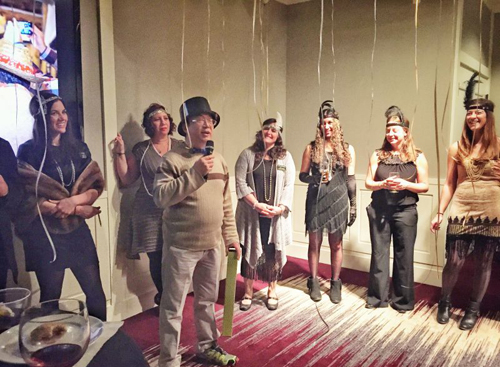 During the sending off party,
Dr Wu shared his experience of the Fam and expressed sincere gratitute
on behalf of Chinese delegates and other participants to Aspen Ski Company