Fifty tourism applications registered for the 6th edition of "The AppTourism Awards"
The awards for the best applications will be presented on 24 January during Fitur Know How & Export
On Thursday, 24 January the prizes for the best tourism applications in "The AppTourism Awards" will be presented at an event organized jointly by SEGITTUR and
FITUR
. Some 50 applications are taking part.
Nearly fifty applications have registered for "The AppTourism Awards 2019" contest. Of the applications registered, 26 are in the national category and 22 in international.
Within the national category, Destination Guide is the one with the most candidates (14), followed by Tourist Services (9) and Theme Tourism (3).
In the international category, there are 16 in Tourism Services and 6 in Destination Guides.
Of all the candidate applications, the three finalists of each category must be presented at Fitur on January 24 so that the winner of each category can be chosen.
The finalists in each category are: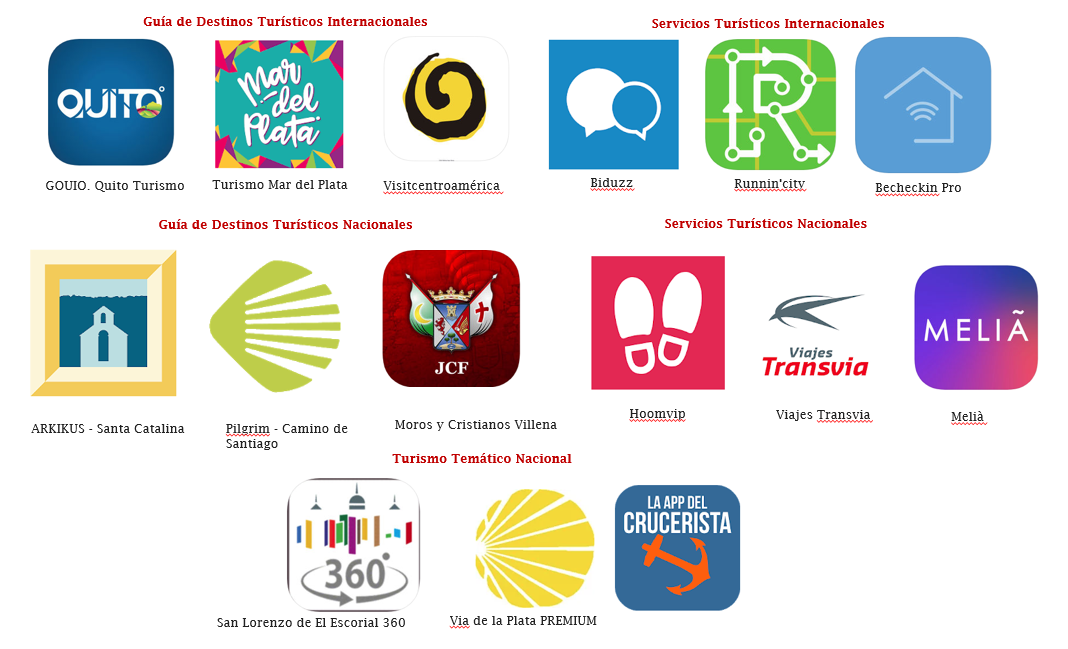 The 2019 tourism applications contest will be the 6th edition. Over the past six years, 600 applications have been submitted, of which 70% were in the national category and 30% in the international.
The members of jury for "The AppTourism Awards" contest will be representatives of FITUR, SEGITTUR and Turespaña, and professional experts from the technology, tourism, online marketing and communication sectors.
The prize will be an award that involves recognition by SEGITTUR, an organization part of the Ministry of Industry, Trade and Tourism, and FITUR, one of the world's leading main tourism trade fairs, to the best tourism applications in each category.