GITF 2015: Global travel destinations eager to develop Chinese outbound travel market
China Business Network(CBN) with its affiliated CBN Travel & MICE and World Travel Online(WTO) participated GITF 2015 in Guangzhou.
The Guangzhou International Travel Fair 2015
(GITF 2015), a top platform to enter the China market as well as a gateway to diversified international markets, was held on 6 - 8 March 2015 in Guangzhou, attracting 780 enterprises from 43 countries and regions.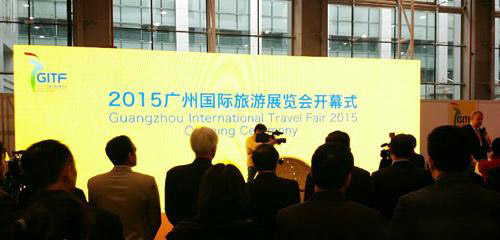 China Business Network
(CBN) with its affiliated
CBN Travel & MICE
and
World Travel Online
(WTO) participated the fair bringing some qualified outbound tourism resources in order to help its clients promote travel products and services in Chinese travel market for attracting Chinese tourists and finding cooperative opportunities with Chinese tour operators.
As Expo 2015 will be held in Milan, Milan will be the focus for lots of Chinese.
Milano Malpensa Airport
, the largest airport for the Milan metropolitan area in northern Italy, also attended the GITF for promote its flights and Expo 2015 which were very popular by the visitors in the fair. Over the last few years, Milan Malpensa with its "Chinese-friendly" initiatives has become a preferred destination for Chinese nationals, and income flows are predicted to further grow during the Expo Milano 2015.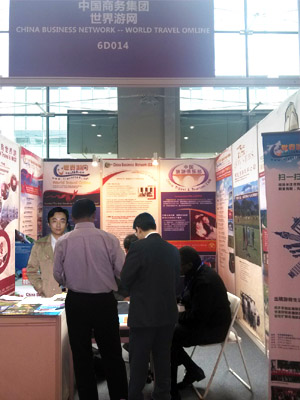 Crowded people around pavilion of CBN and World Travel Online
Besides, CBN recommended many wonderful tourism resources including the outbound destinations and famous attractions around the world, such as
Aspen & Snowmass
,
Bloomington Convention & Visitors Bureau
,
Jamaica Tourism Board
,
Puerto Rico Tourism Company
,
The British Museum
, T
he Roman Baths, Bath
,
VisitAberdeen
,
Voortrekker Monument
, etc., as well as some world top tour operators, hotels and airline companies, such as,
Bhutan Gyelyong Travels
,
Chic Outlet Shopping® Villages
,
Magnolia Park Golf & Country Club
,
Milano Malpensa Airport
,
St. Ermin's Hotel
,
TERRAMAR GROUP
, and so on, attracting huge number of Chinese travel professionals, tour operators and even tourists.
Beautiful

pavilions of Cambodia and Malaysia
According to the China National Tourism Administration, the number of Chinese traveling abroad reached 109 million, topping 100 million for the first time, and Chinese tourists spent a record $164.8 billion overseas last year. This is why global travel destinations, agents and tour operators are all eager to attract Chinese tourists.