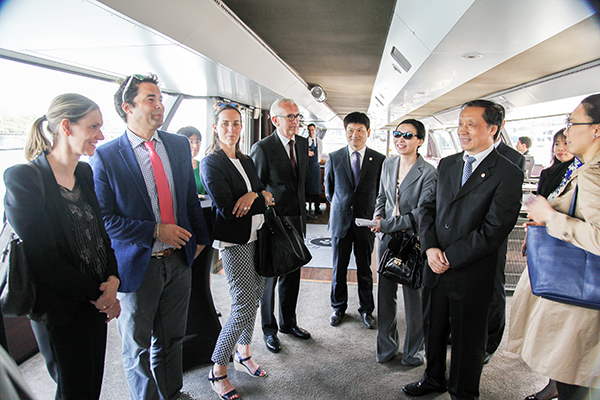 On June 5 (local time), Sino-French Travel Exchange Meeting was held in Paris,
France
. China National Tourism Administration (CNTA) Chairman Li Jinzao and Atout France Deputy Director General Baykal attended and addressed the meeting. Li exchanged views with participants of the meeting on cooperation in the aspects of all-for-one tourism, tailor-made travel, tourist visa, sightseeing travel, as well as further strengthening Sino-French tourism cooperation, especially cooperation between travel agencies and scenic spots, and self-driving travel and touring car, etc.
Also present at the meeting were Minister Guanjian from the Chinese Embassy in France, Counselor Gao Yuanyuan from the Economic and Commercial Counselor's Office of the Chinese Embassy in France as well as responsible persons from French Association of Travel Agencies, Club Med, Pierre & Vacances-Center Parcs, Air France-KLM Group, Domaine National de Chambord, Chteau du Clos Luce (Leonardo Da Vinci Park), St. Louis Foundation and Fosun Group.