Early bird tickets for £25 will give visitors access to an extensive conference programme, virtual exhibition, and the chance to book one-to-one meetings with exhibitors. Ticket price includes access to London Travel Week Virtual. Buyers' Club Members, Ministers and Media will have full access to virtual events including meetings for free.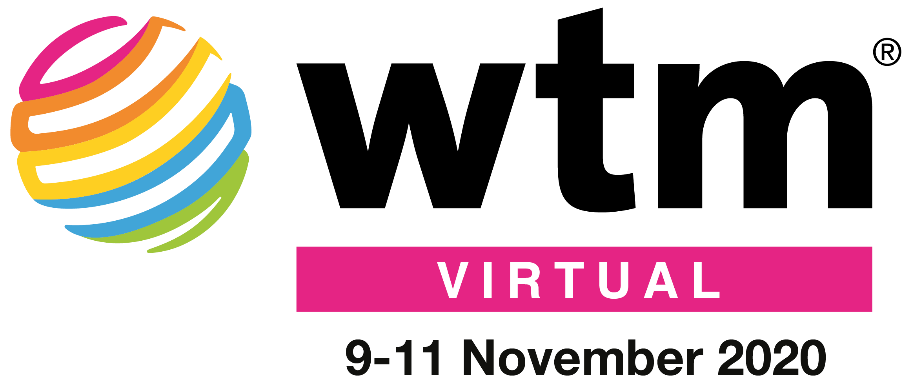 Travel trade professionals from around the world can now register for
WTM Virtual
(9-11 November 2020) to access the unrivalled range of online conference sessions, briefings and meetings.

Included in the ticket price will be access to London Travel Week Virtual – a set of events designed to celebrate the travel and tourism industry, taking place between 30th October – 5th November.

WTM Virtual will replace the live events of WTM London, Travel Forward and London Travel Week. The platform will follow the WTM Portfolio's purpose and pledges to offer the best opportunities for travel industry professionals to connect, learn and do business.

Members of the Buyers' Club, Ministers and Media will get free access to the entire platform, with trade delegates paying an early bird registration fee of £25. The original price is £34.

Visitors can engage in the event starting from the 30th October, when London Travel Week kicks off and be connected until the last day of WTM Virtual (9-11 Nov).

WTM Virtual will be accessible from 7am-10pm GMT, which means professionals from different time zones around the world can participate.

Combined, WTM Virtual and London Travel Week, will offer an extensive conference programme of nearly 50 sessions streamed live online and on demand with the majority of the sessions open to all.

Some of the virtual event visitors will also be able to access and watch:
UNWTO, WTTC and WTM Ministers' Summit

Responsible Tourism Sessions

International Tourism and Investment Conference – ITIC

Destination Briefings and Press Conferences from all over the world
Aviation sessions with Ryanair and JetBlue CEOs
Travel Forward Virtual – Technology Conference

London Travel Week Virtual Content Creators Summit

PR Summit
Furthermore, trade delegates can upgrade their access package for £20 in order to have five pre-scheduled meetings with exhibitors. These one-to-one video meetings will last for half-an-hour and take place during WTM Virtual.


WTM London's Senior Director Simon Press said:
" Thousands of travel trade professionals from around the globe will take part in WTM Virtual, as we all come together online to help our industry recover, rebuild and innovate.

"This is an excellent opportunity for industry leaders to connect and collaborate across the industry to confirm, predict and tackle pressing business issues and trends; conduct business transactions, form trusted partnerships, and provide opportunities for business growth.

"Building on our 40 years of experience, we are crafting an unmissable event designed to help delegates seal deals and create a roadmap to recovery.

"As well as learning about ways the industry is dealing with the COVID-19 crisis, delegates can conduct business during one-to-one virtual meetings.

"There will be four virtual theatres to host webinars and debates, including our popular annual Responsible Tourism session.

Meanwhile, the Travel Forward Virtual will have the theme of 'Resilience, Innovation, Response', offering delegates a free technology exhibition, conference sessions and speed networking for start-ups to meet investors.


Simon Press said there will be even more opportunities to learn and network during London Travel Week (30 October-5 November 2020).

"It features six Speed Networking sessions so exhibitors, brands and destinations can meet before the virtual show and build business connections," he added.

"London Travel Week will also host virtual awards ceremonies such as the World Travel Leaders' Awards and the Responsible Tourism Awards.

"Furthermore, the week will see summits about wellness, BAME tourism and LGBT travel – as well as destination briefings, press conferences and PR Summit."

He concluded: "Our team is working tirelessly to make sure WTM Virtual brings together all the key industry players from countries around the world, to share their vision of how travel and tourism will bounce back in 2021.


"We will provide an outstanding platform for industry professionals to meet and do business.


"Now, more than ever, it is crucial that we work together to support the recovery of our industry."

-------------------------
About World Travel Market
World Travel Market (WTM) Portfolio comprises six leading travel events, an online portal and a virtual platform across four continents, generating more than $7.5 billion of industry deals.

About WTM Virtual
WTM Virtual, is the new WTM Portfolio virtual platform, created to offer global delegates the chance to arrange one-to-one virtual meetings to do business, attend conference sessions and roundtables, take part in speed networking and more. WTM Virtual will embrace the global leading travel shows in one platform.