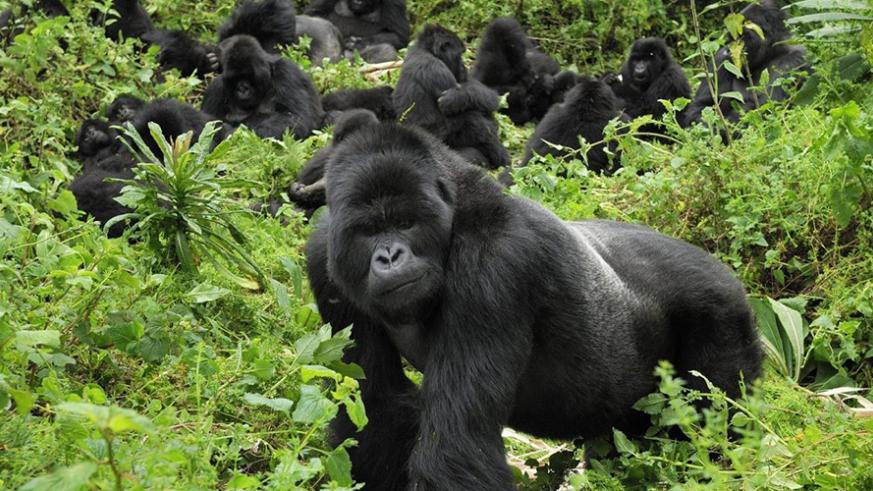 Rwanda
's recent focus on the Chinese market for tourism is largely based on the growth in consumption by the country's citizens in global tourism.
In 2017 alone, there were about 131 million outbound Chinese tourists with each estimated to have spent an average of $726 per person on retail shopping while non-Chinese tourists spent an average of $486 per person.
Total tourism expenditure from China stood at $ 261 billion in 2016.
These are some of the reasons behind Rwanda's move to launch an online platform to ease the booking of packages by the Asian nation's citizens.
Chinese tourists seeking to visit Rwanda can now directly book tour packages to following the launch of the 'Visit Rwanda' online pavilion on Fliggy, Alibaba's travel platform that is accessed by over 500 million users in China.
The platform's launch on Wednesday this week follows the launch of Electronic World Trade Platform in October by President Paul Kagame and Jack Ma, founder and Chairman of Alibaba Group.
The eWTP has an objective of supporting the development of the digital economy in Rwanda by making it easier for Rwandan companies to participate in global trade.
The Fliggy platform allows Rwandan tour operators and hotels to aggressively create awareness and sell Rwandan tourism products and services to the Chinese outbound tourists.
This is likely to diversify the markets that the Rwandan tourism sector.
Rwanda Development Board Chief Executive, Clare Akamanzi said that the Asian nation is the largest source of the global outbound tourist traffic as well as expenditure across the world.
"The 131 million outbound Chinese tourists last year each spent an average of US$ 726 per person on retail shopping while non-Chinese tourists spent an average of US$486 per person Tourism expenditure from China stood at US$ 261 billion in 2016, accounting for 21% of the world's international tourism spending," she said.
She noted that the despite the high volumes of consumption by the Chinese, there was little of it coming to Africa hence the launch of a target platform
"Sadly, Africa accounted for only 2% of it. We believe that the Visit Rwanda pavilion on Fliggy is one of the avenues that will lead to an increase in tourism traffic to Rwanda from China," Akamanzi said.
Tourism stakeholders are upbeat that the new platform will increase their presence in the Chinese market.
Aimable Rutagarama, Chairman of the Rwanda Chamber of Tourism said the platform will help them bypass intermediaries and brokers who often eat into their revenues.
"We are confident that trading tourism products on Fliggy provides an opportunity for the industry to efficiently penetrate the Chinese market. We will also earn more profits as intermediaries will be bypassed and commissions reduced. I urge all tourism businesses to embrace this platform and package their services and products in a unique and innovative way to keep the destination attractive and competitive," he said.