Africa can match China's incredible growth story with the right vision and investment, Routes Africa heard.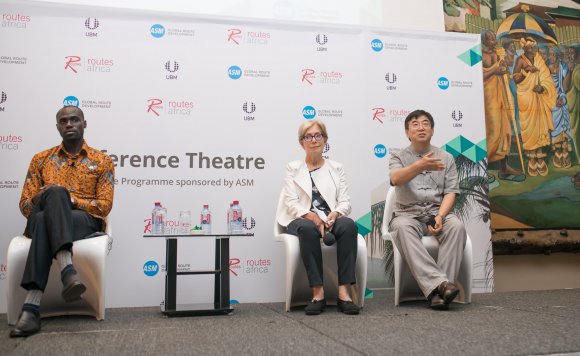 Africa's aviation market has the potential to emulate China's growth curve, but it must 'build into the future', according to a leading Chinese investment expert.
Dr Adam Wu, Chief Executive,
CBN Travel and MICE
and World Travel Online, gave the advice to the assembled airport and airline leaders at Routes Africa 2018 in Accra, Ghana.
The continent must work to create an infrastructure and regulatory environment which can enable it to fulfil its potential, said Dr Wu.
"I see Africa the way I saw China 25-30 years ago… we were even worse," he said. "But how did we solve it? By building into the future. That's what Africa needs to do."
Dr Wu identified the major obstacles currently preventing the continent from reaching its potential for air service.
"Chinese carriers want to fly to Africa, but they're meeting with challenges; the skies aren't really open," he said. "The size of Africa is a barrier. Chinese airlines don't always have the aircraft to reach West Africa."
"If Africa wants to have a major hub it needs an airport the size of Dubai."
With investment and capital an ongoing challenge across the continent Dr Wu suggested that African countries should turn to China, with too few requests currently reaching potential investors.
"China will listen and the investment will follow," he said. "In China we have over $3trn in the federal reserve. That money needs to be invested somewhere.
"Transport infrastructure is the preferred destination for that investment. Investment isn't happening because African authorities are not asking for the money."
In September World Routes 2018 will take place in Guangzhou, China, with some of the country's leading investment groups and airlines set to take part.