China National Day Golden Week: Where Will Chinese Tourists Travel Over The Holiday This Year?
This year, the National Day Golden Week holiday in China overlaps with the Mid-Autumn Festival (October 4), and the eight-day holiday will run October 1–8. According to the China Tourism Academy, more than 710 million Chinese tourists will be traveling domestically or abroad during this year's holiday, up 10% year over year. Total tourism receipts during Golden Week 2017 are expected to increase by 12.2% year over year and reach ¥590 billion ($89 billion).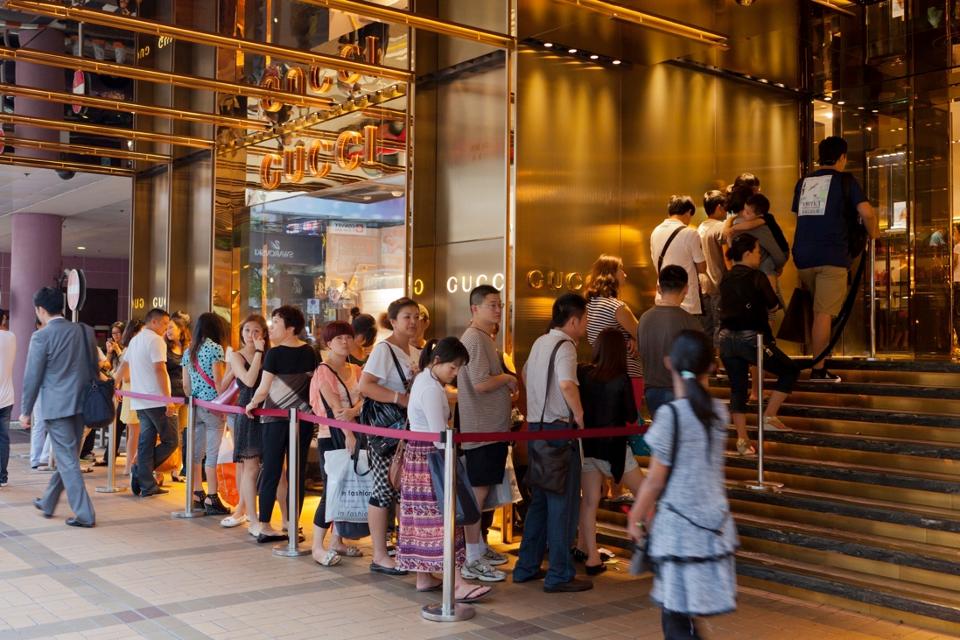 According to a September 18 survey by the China Tourism Academy, 64.8% of those polled said they will be traveling during the National Day Golden Week and the month of October, up 9.3 percentage points from last year's figure. Some 16.4% of those surveyed said they will be traveling overseas.
Mid- to long-haul trips appear to be the norm: 49% of Chinese travelers plan to travel for 4–7 days, while 31% plan to travel for 2–3 days and 18% for one week to one month.
According to the Chinese travel services company Ctrip, the top destinations this year are expected to be Thailand, Japan, Singapore,
the US
and Vietnam. The most popular destinations during Golden Week 2016 were South Korea, Japan,
Russia
, Thailand and Taiwan.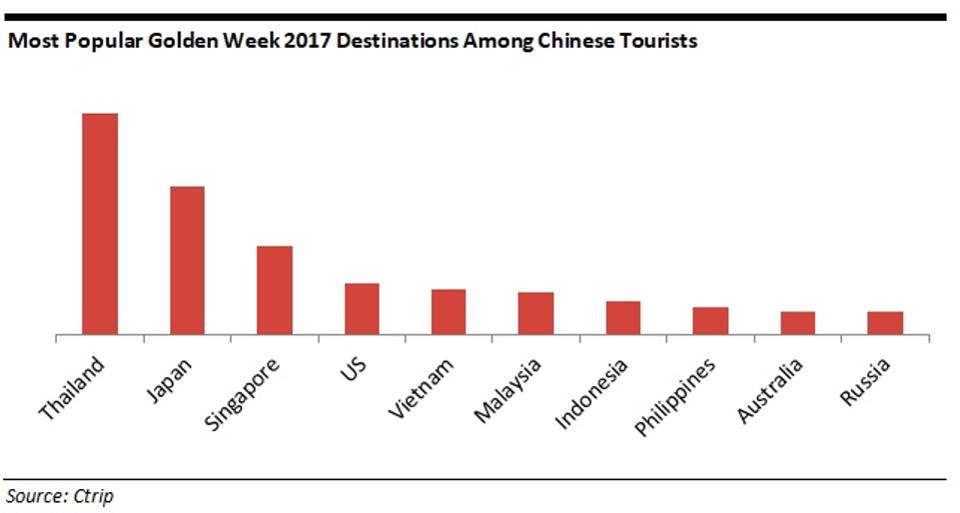 Winning and Losing Markets
Countries in Southeast Asia and Japan will likely be the top beneficiaries of Chinese outbound travel during Golden Week this year, while South Korea will likely end up losing out on some Chinese tourist spending.
The China National Tourism Administration's Holiday Travel Guide indicates that the Southeast Asia region remains the most popular short-haul travel destination. This is largely attributable to the relative ease with which certain countries in the region grant visas to Chinese passport holders. In addition, the number of direct flights between Chinese and Southeast Asian cities has grown this year, making it easier for Chinese tourists to reach various destinations in Southeast Asia.