Tourism Ireland chief executive confident of reaching 50,000 target by 2017.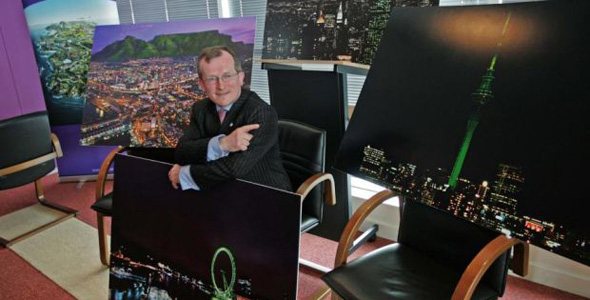 The chief executive of Tourism Ireland says almost 40,000 Chinese tourists visited Ireland last year, compared to 18,000 two years ago, an increase of 122 per cent. He says he is confident that the Government target of 50,000 by 2017 will be met.
"In the next five to 10 years, this is going to become an increasing part of our business," Niall Gibbons said. "China is the biggest outbound market in the world now. There are about 120 million Chinese travelling abroad this year spending over $100 billion.
"Most are travelling closer to home, but about five million go to Europe and we are working with our counterparts in the UK to get a bigger share of that," Mr Gibbons told The Irish Times in an interview in the Irish Embassy in Beijing.
Mr Gibbons is leading a delegation of 14 members of the Irish tourism industry, covering everything from accommodation to tax-back companies, covered four cities in China – Shanghai, Guangzhou, Chengdu and Beijing. During the course of the trip they will have meetings with more than 300 travel industry figures in China. The first focus is getting a direct flight, which is generally agreed could help encourage more visitors to make the trip to Ireland.
Currently, travelling between China and Ireland normally involves stopping over in Europe, via BA, KLM, Finnair or Air France or the Middle East, then taking a connection. "You have excellent indirect flight options, but ultimately a direct air route would really be the goal," said Mr Gibbons. "A flight needs to be commercially viable to work, of course, but efforts are ongoing."
From a tourism perspective, the visa waiver programme introduced in 2011 had been a great success, he said. "The number of applications is well up. Most Chinese people are looking at it as a UK and Ireland holiday, which gives us an alternative to Schengen."
In the absence of a TV advertising budget, Tourism Ireland concentrates on bringing trade journalists to Ireland. This has paid off with two TV shows on state broadcaster CCTV and regional channel Jiangsu TV due in coming weeks.
In Beijing, Mr Gibbons and Tourism Ireland were hosted by the ambassador, Paul Kavanagh.