THE Philippine unit of Asia's biggest budget carrier AirAsia Berhad has launched another direct flight to China from Manila.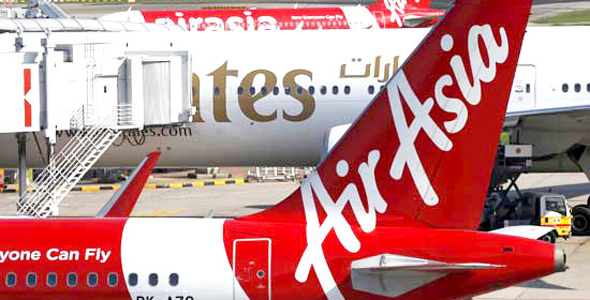 In a statement, Philippines AirAsia, Inc. said it will have four times weekly Manila to Guangzhou flights from Ninoy Aquino International Airport Terminal 3 starting April 27, every Monday, Wednesday, Thursday and Saturday.
"We are pleased to open Guangzhou from Manila to boost tourism and socioeconomic activities through our signature low fares and only the best quality service. We would like to encourage travelers to explore new places for both business and leisure activities," Philippines AirAsia CEO Dexter M. Comendador was quoted as saying.
Local and foreign airlines have recently introduced more routes and additional flights between Manila and China, anticipating increased cross-border travel amid warmer ties between the two countries.
In 2016, it sent the third-largest number of visitors, at 11.3% of the total, after South Korea with 1.48 million (about 25% of the total) and the United States with 870,000 (14.6%).
Guangzhou is located in the southern part of China, next to Hong Kong and Macau. The most notable tourist spots are the South China Botanic Garden, Zhenhai Tower, Chimelong Resort, Qingping Market, Litai Waterfalls and the Pearl River Cruise.
Aside from Manila, the AirAsia Group also services direct flight to Guangzhou from Kuala Lumpur, Kota Kinabalu and Bangkok.
This year, the Philippines expects the number of Chinese tourists to cross the one million mark, a 49% increase on the roughly 670,000 hosted in 2016, according to the Department of Tourism (DoT).
Data issued by the National Economic and Development Authority in late January showed a more than 250% increase in visa applications lodged by Chinese citizens, to 1,400 a day -- though part of this surge could be the seasonal impact of the celebration of the Chinese New Year on Jan. 28.
According to DoT data, in January 2017, China already accounted for 85,948 tourist arrivals, a 76.46% increase from last year's numbers from the same period. -- Imee Charlee C. Delavin