There is a new breed of Chinese tourists is driving a spending boom in regional New Zealand.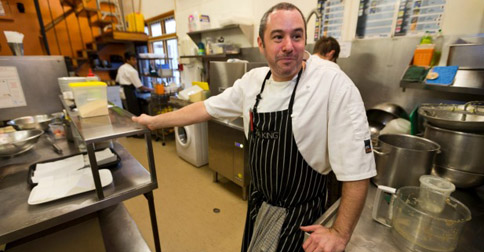 Hopgood's co-owner Aaron Ballantyne said the restaurant had seen a boom in independent Chinese tourists.
A new breed of Chinese tourists is driving a spending boom in regional New Zealand.

Traditionally, Chinese tourists have travelled the country in large bus tours, stopping off for short periods in holiday hot spots. But that's all changing.

Nelson's Hopgood's restaurant co-owner Aaron Ballantyne said independent Chinese travellers had been more noticeable.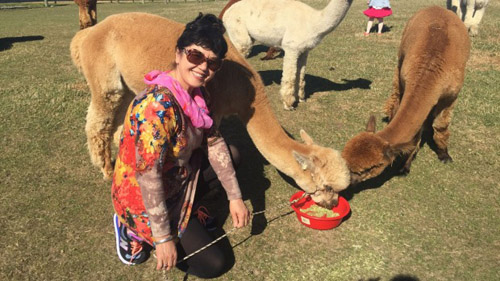 Tourists have looked to the regions as traditional tourist centres are expensive and fully booked.
"It's a change from other years. We're getting a lot more Chinese through the restaurant, which hasn't really happened in the past. So that's definitely positive," he said.
"It varies each season. Sometimes we get a lot of Americans, we always have a lot of Aussies and Europeans but there does seem to be more independent Chinese travellers, which is fantastic."

More flights to the regions had also made Nelson the perfect place for Kiwis wanting to get away for the weekend.

"In terms of Nelson, just getting more flights coming into the region really made a big difference over summer too. People from Wellington and Auckland coming down for little short weekend breaks too.

"I don't know if the earthquake affecting Kaikoura meant a few more people had to change their plans and a few probably spent more time in Nelson," Ballantyne said.

Paymark figures from January to March showed the highest annual retail spending growth since last year was in Bay of Plenty (8.5 per cent), Hawke's Bay (8.1 per cent) and Nelson (7.8 per cent). The nationwide growth rate was 5.7 per cent.
This was driven by hospitality spending with international tourists, domestic travellers and locals all contributing to an almost 10 per cent increase in spending at hotels, camps, cafes and bars.

ASB bank senior regional economist Nathan Penny said: "What we've seen is this tourism boom that's been, in a historical context, off the charts."

"It's hard to find a room in Queenstown and Auckland and the one growing pain is that prices are rising in tourism. Hotels are pricier than they were because places are getting full, and that's different to what we've seen in the past," Penny said.

"We haven't seen much inflation [in retail] for the past few years but we are now seeing it creep into accommodation. There's not enough rooms basically.

"Traditional spots, like Auckland and Queenstown in particular, have been struggling to meet demand, so when they've been full, tourists have looked to other regions.

"Smaller provincial towns have got on board the tourism train and they've seen some really good growth," Penny said.

New Zealand had made it much easier for independent Chinese travellers to hire a car and travel to smaller places, he said.

That was a stark change from a few years ago when Australians, German and British tourists dominated the market.

"The tourism boom is sharing the love around the regions now," Penny said.

However, Paymark figures also showed tourism spending alone was not enough to offset lower spending in other areas.

On the West Coast, low spending growth outside hospitality led to low overall regional spending.