Tourism Ireland will visit four major cities in China next month, as part of its 2016 sales mission to grow tourism from that country.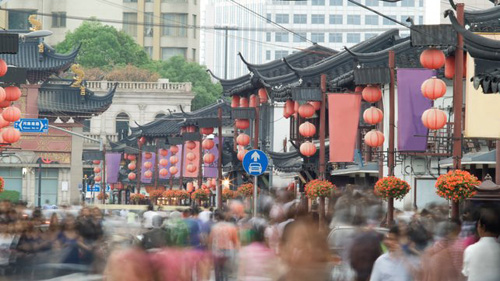 Tourism Ireland to visit Beijing, Shanghai, Shenzhen and Hong Kong to attract more
The organization held a briefing today in Dublin, for the Irish tourism operators who are taking part in this year's trip.
The sales mission - which takes place on May 15-20 - will target top Chinese travel agents and tour operators in the key cities of Beijing, Shanghai and Shenzhen.
For the first time ever, the Irish sales mission will also include Hong Kong to begin exploring the potential of the market there.
China is an important emerging travel market and one that Tourism Ireland is committed to growing over the coming years.
According to research from the United Nations World Tourism Organization, China is now the world's largest outbound travel market, with about 120 million people travelling overseas each year, spending about $165 billion.
Last year about 45,000 Chinese visitors came to Ireland. Tourism Ireland aims to grow Chinese visitor numbers to 50,000 a year by 2017.
The all-island companies taking part in the mission include Chinabridge, EG Travel, Green Ireland International, Guinness Storehorse, Ireland UK Chinese Travel, Kildare Village, Limerick Travel, Manor House Hotels & Irish Country Hotels, National Trust Giant's Causeway, Stena Line, Spirit of Ireland Executive Travel, The Merrion Hotel, Titanic Belfast and Wiiya International.