The Parque Nacional Torres del Paine national park of Chile has been chosen the 8th Wonder of the World by the VirtualTourist.com website, part of the TripAdvisor Media Group.
After four months of voting, the contest has finally come to an end, having chosen the 8th Wonder of the World and the winner was the Parque Nacional Torres del Paine national park of
Chile
. The award was presented in Los Angeles,
USA
, on a TV show and the actor Cristian de La Fuente was the Chilean who received the prize.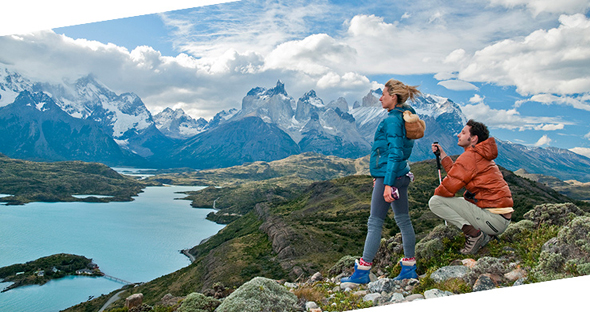 The competition was conducted between June and September 2013 by the website, part of the TripAdvisor Media Group, and received more than 5 million votes. 330 destinations from over 50 countries participated and included among the top ten were the Volcán Santa Ana volcano and the lake of Lago Coatepeque, in El Salvador, the cultural landscape of coffee in
Colombia
, and the Skocjan caves in
Slovenia
, among others.

The Undersecretary for Tourism in Chile, Daniel Pardo, stressed, "This recognition gives us great international visibility, because receives over 8 million unique visitors per month, with 40% of its audience in the United States and 60% in the rest of the world".
Kimberly Stirdivant Wason, Virtual Tourist's marketing manager, commented: "With its impressive attributes and moving landscapes, it's no surprise that users of VirtualTourist have chosen Torres del Paine as the winner of this contest."

Torres del Paine prepares to welcome tourists
Regarding visits to the Parque Nacional Torres del Paine, Undersecretary for Tourism, Daniel Pardo, explained in detail that the park received a total of 143,253 visitors during 2012, of which 56,134 were Chileans and 87,119 were foreigners, and that in the high season of 2013, considered to be January to March, 84,413 tourists visited, 25% more than the previous season.

The number of park rangers in Torres del Paine has tripled this year. They have permanent use of a helicopter, with two brigades located at strategic points and 24-hour monitoring with cameras. This is part of the new protocols to ensure damage is minimized during any emergency.
For the Regional Director of CONAF (the National Forestry Corporation) in Magallanes and Chilean Antarctica, José Fernández, the distinction "is something to be proud of because it values the natural heritage of one of the nation's most beloved national parks and encourages us to continue our efforts to manage the park according to the standards that these international awards require of us."
Related News in Chinese:
智利百内国家公园获评"世界第八大奇迹"