China and Colombia are increasing the cooperation of tourism
Vice Foreign Minister of China Attends Celebrations Marking the 30th Anniversary of China-Colombia Diplomatic Ties.

On December 4, 2010, Vice Foreign Minister Li Jinzhang attended celebrations held by the Colombian Embassy in China to mark the 30th anniversary of China-Colombia diplomatic ties. About 150 personages from all walks of life of the two countries including Colombian Ambassador to China Guillermo R. Velez Londono and former Chinese ambassadors to Colombia attended the celebrations.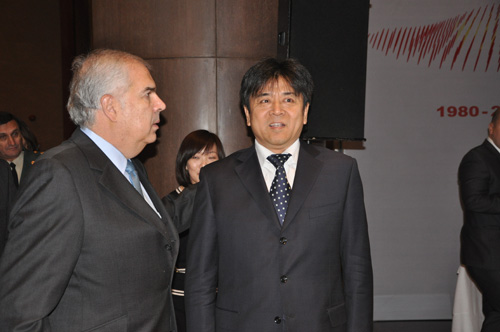 Vice Foreign Minister Li and Ambassador Velez delivered speeches respectively. Li said China-Colombia relations have been developing smoothly since the establishment of diplomatic ties between the two countries 30 years ago. In recent years, the two sides have witnessed frequent high-level exchanges, increasing political trust, deepening trade cooperation and fruitful collaboration in the humanities and social areas of culture, science, technology, education and tourism. China and Colombia have become good friends of mutual trust and good partners with mutually beneficial cooperation. Li expressed belief that with the joint efforts of both sides, bilateral relations will surely move to a higher level.
  Source: Ministry of Foreign Affairs of the People's Republic of China