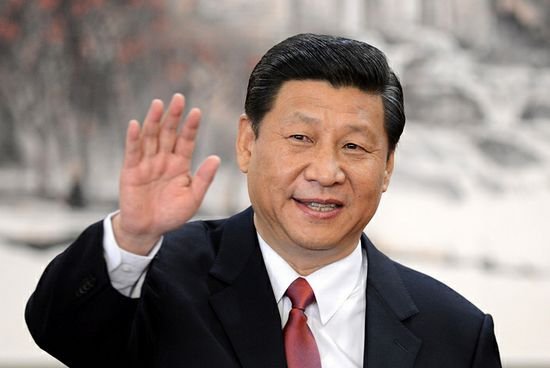 The Chinese President is scheduled to kick off a trip to the Middle East next week from Tuesday to Saturday. Saudi Arabia will be President Xi's first stop. He'll then travel to Egypt and Iran, at the invitation of the heads of the three countries. During his tour, President Xi will meet with his counterparts to map out the future development of bilateral relations. Xi Jinping will also give speeches and attend a number of cultural activities. Observers have hailed the President's record of international diplomacy, saying after the conclusion of THIS visit, Xi's will have travelled to all the major destinations on all six continents.
President Xi Jinping's visit to Saudi Arabia will mark the first time a Chinese leader has visited the country since King Salman acceded to the throne last year.
It will also be the Chinese president's first trip to the middle east since taking office.
Leaders from both countries will hold a number of meetings, mapping out the future development of bilateral relations.
They will also exchange views on regional and international issues.
Local media are expecting President Xi's visit to ease the recent escalating tensions between Saudi Arabia and Iran.
"China has been fully prepared to make concrete efforts to help realize regional peace and stability. This visit will be a strong drive to fulfill this target," Chinese ambassador to Saudi Arabia Li Chengwen said.
The two sides will also meet on issues including the "One belt and one road" initiative, aerospace science and technology, nuclear energy and renewable resources.
And a number of deals are expected to be signed.
"Saudi Arabia is located at the junction point of the Silk Road Economic Belt and Maritime Silk Road. Saudi Arabia is also one of the founding members of the Asian Infrastructure Investment Bank. I think by building the One Belt and One Road together, the two countries can share stronger, deeper and long-lasting relations, which will also help push forward international and regional issues," Li said.